Using Piezo contact mics
Cheap, innocent looking piezo elements do okay as greetings cards sounders. They seem to cause giref when used as contact mics. They seem to promise a lot but easily sound rough as commonly applied.
A piezo element can be thought of as a sound-dependent voltage source in series with a large capacitance of about 15nF.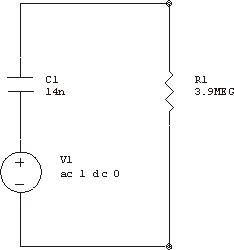 use WF100 or CT100 satellite cable. Don't EVER user brown unspecified TV Low loss coax

---
---
M E g A L i T h i A
Text and photographs © RM 2003 unless otherwise credited